Facts
Type of Activity
Local Attractions
California's Gold Country is full of adventures for everyone, including exploring the outdoors, wine tasting, historic sightseeing and trying your luck playing at Harrah's Northern California. Steeped in history, "The Heart of the Mother Lode" is known for its idyllic bed and breakfast inns and hotels for you to rest your head after a long day.
Here are a few of our favorite places to stay in Amador County: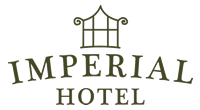 Amador City, CA | Step back in time to 1879 when Imperial Hotel, Saloon & Restaurant opened its doors to prosperous guests exploring the Wild West. Though the west has been tamed, the beautifully restored hotel thrives on its elegant and whimsical charm and continues to welcome guests to slow down and enjoy the finer things in life.

Plymouth, CA | Located in the heart of Amador County's wine country, Amador Harvest Inn is tucked serenely amidst the beauty of rolling vineyards. Owned and operated by one of Shenandoah Valley's oldest farming families, the Deavers, the renovated former ranch house is surrounded by beautiful oak trees and shimmering lakes, as well as a garden full of daylilies at nearby Amador Flower Farm.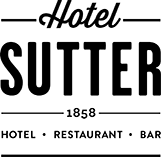 Sutter Creek, CA | A fixture in Sutter Creek since 1858, Hotel Sutter is where historic charm meets simple elegance. Over the years, renovations have preserved its Wild West charm with modern updated features in every room. Local residents and visitors can also mingle in the restaurant, bar or upstairs balcony, sipping cocktails while taking in a view of Main Street.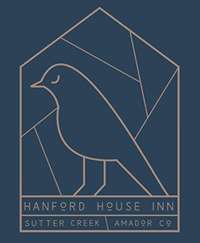 Sutter Creek, CA | At the north end of historic downtown Sutter Creek, Hanford House Inn is a rustic-chic bed & breakfast featuring a cozy blend of contemporary design and a nod to historic elements. Guests are welcomed to the luxury bed and breakfast with a glass of Amador County wine and are treated to warm scones at their door every morning.

Sutter Creek, CA | A charming Victorian house built in the mid-nineteenth century, The Foxes Inn is a beloved B&B of days past. Silver coffee service and doilies are offered in the breakfast room, while patchwork quilts and matelassé coverlets lay in the seven bedrooms. The Inn has been extensively renovated and offers guests a unique blend of graceful hospitality in idyllic surroundings.

Sutter Creek, CA | Surrounded by lush gardens, Sutter Creek Inn is considered one of the oldest bed & breakfasts in the west. The New England style inn is nestled in the heart of downtown Sutter Creek in a stately pre-Civil War house full of character and old-school charm. The turn-of-the-century atmosphere invites guests to slow down and escape daily life.