Facts
Type of Activity
Pool
Contact Number
760-751-3100
Reserve your Cabana or Daybed
Monday - Saturday
By calling (760) 751-3100 (ext. 3549)
HOURS
DIVE HOURS
Mon – Thurs | 9am to 6pm
Fri – Sun | 9am to 8pm
POOL BAR HOURS
Mon – Thurs | 11am to 5pm
Fri – Sat | 11am to 6pm
*Must be 21 or older to use main pool and Swim-up Bar. Lazy River is open to all ages. Dive pool is open to registered Hotel guests only.
ABOUT DIVE
Join us for the ultimate pool experience! A trifecta of pools, Dive includes Southern California's only swim-up bar plus a 400-foot lazy river*. Let's not forget 21 cabanas and eight hot tubs for your enjoyment. Soak up the sun and experience the fun!
Why You'll Love It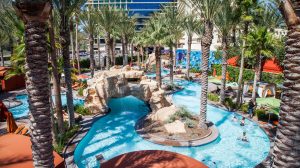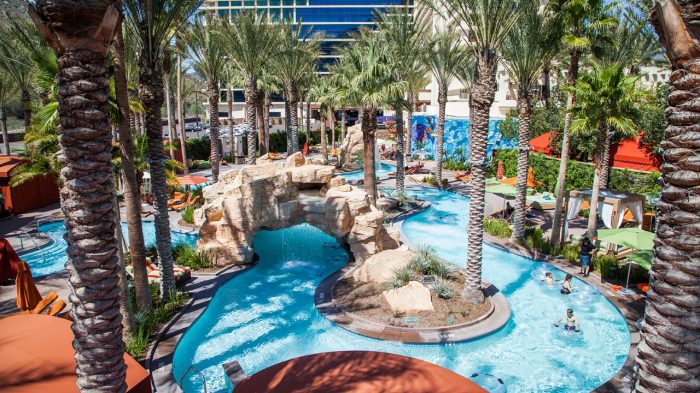 Start of dialog window.
Why You'll Love It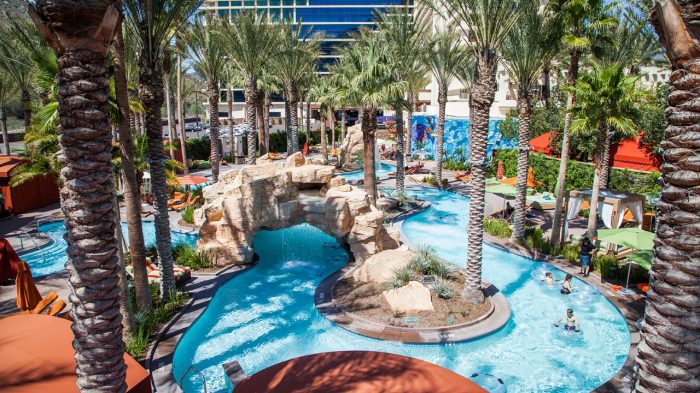 End of dialog window.