Harrah's Lake Tahoe Restaurants and Dining
Upscale
Friday's Station features include a dramatic entrance, a 1,000-bottle display wine cellar and a sommelier on duty at all times. Located on Harrah's 18th floor.
Upscale
Welcome to an unforgettable Italian fine dining experience. You'll enjoy fresh-made pasta meals while surrounded by stunning panoramic views of the Sierra Nevada Mountains. Our amazing menu features traditional authentic Italian dishes from the Carano family recipe book, with a contemporary twist. Dining at Sapori, which means flavors in Italian, will have you saying "delizioso!" after your first bite
Casual
Come to the top and experience cocktails and exciting video poker with stunning views of Lake Tahoe and the mountain range. Unwind, socialize and watch the sunset or the sunrise. Located on Harrah's 18th floor.
Casual
There's nothing like sitting back, relaxing and having a chat over a satisfying meal at American River Café, open daily. Located on Harrah's lower level.
$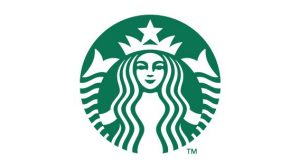 Quick Bites
Starbucks
Inside Harrah's Lake Tahoe, Starbucks offers the most expertly crafted and always satisfying line-up of signature drinks. Located in the Harrah's lobby.
Quick Bites
Fatburger
Fatburger, known as "The Last Great Hamburger Stand," proudly serves up fresh, never frozen, hamburgers at Harrah's Lake Tahoe. Located on Harrah's casino floor.
$
Quick Bites
Tahoe Italian Kitchen
Serving Italian favorites including pizzas, calzones and pasta dishes. Located on Harrah's casino floor.
$
Click here to check out our many exciting dining options at Harveys Lake Tahoe!