Sage Room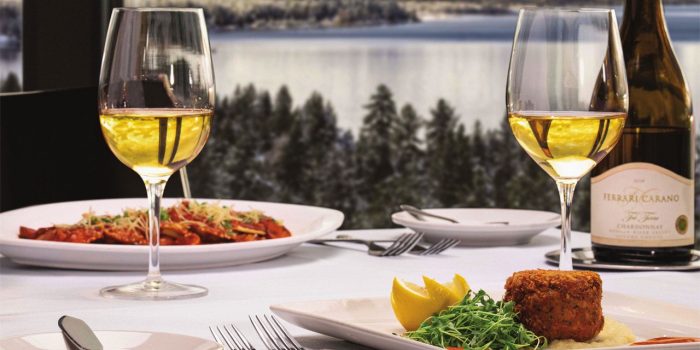 Reserve a Table
Facts
Cuisine
Steakhouse
Price Level
$$$
Attire
Casual
Contact
(775) 588-2411
Hours
Sunday5:00pm-9pm
Monday5:00pm-9pm
TuesdayClosed
WednesdayClosed
Thursday5:00pm-9pm
Friday5:00pm-9pm
Saturday5:00pm-9pm
Lake Tahoe Steakhouse
ABOUT THE SAGE ROOM STEAK HOUSE
An elegant steak house popular with locals and guests alike, the Sage Room at Harveys is a Lake Tahoe restaurant that has been a landmark since its opening in 1947.
The Sage Room's décor includes original Native American lamps that were gifted to Harveys from the Washoe Tribe.
The Sage Room has a classic Lake Tahoe steak house menu featuring unique appetizers and salads prepared tableside, along with Black Angus steaks, poultry, veal, lamb, Beef Wellington and seafood. Dessert specialties include Bananas Foster and Cherries Jubilee, both prepared tableside.
REVIEWS
"Old dishes don't fade away – they retire to steakhouse menus. But that's not always a bad thing as the Sage Room proves. Clams casino – Manila clams baked with bacon and breadcrumbs – celebrate pork's traditional ability to perk up the shy sweetness of clam meat. Caesar salad for two created tableside offers a garlicky kick (we deplore versions that skimp on garlic). The New Zealand rack of lamb is brushed with Dijon mustard and is fragrant with herbes de Provence. Never miss the opportunity for a tableside flambé, done here with both Bananas Foster and Cherries Jubilee."