Arcade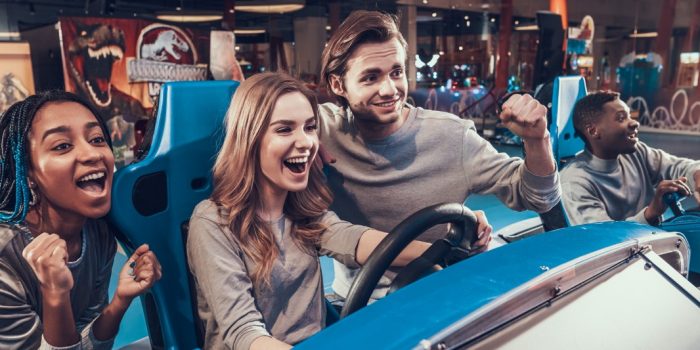 Book A Room
Facts
Type of Activity
Attraction
Hours
Monday - Thursday4PM - 10PM
Friday4pm - Midnight
Saturday10am - Midnight
Sunday10am - 10pm
Additional Info
NEW 24/7 PRIZE HUB REDEEM POINTS FOR PRIZES ANYTIME
Direct access from parking lots. Enjoy safe, well-lit, non-smoking, alcohol-free environments featuring the latest video and arcade games: Minecraft , Jurassic Park, Typhoon, Monster Drop, Space Invaders, HALO, Skeeball, Air Hockey, Down the Clown, Classic games & Prize cranes (parents are welcome too).
Packages:
Purchase $100 get $30 bonus total $130 play (best value)
Purchase $60 get $15 Bonus total $75 play
Purchase $40 get $8 bonus total $48 play
Purchase $30 get $5 bonus total $35 play
Up to 4 hours parking validation with $20 purchase.