Attraction
Harveys Lake Tahoe offers an expansive arcade game room for the young at heart. The arcade provides fun for the whole family. Featuring many popular and state of the art games and ticket redeemable prizes.
Shopping
Harveys Lake Tahoe shopping includes specialty shops to equip you with all you need for your Lake Tahoe adventure.
Local Attractions
Explore the many amazing year round local attractions near Harveys Lake Tahoe from our friends at Tahoe South.
Property Feature
The resorts in Lake Tahoe are the ideal place to hold your next meeting or event. Take advantage of a 28,000-square-foot Convention Center, meeting rooms and ballrooms, professional catering teams, a business center and more, all set against a backdrop of breathtaking views. Try Harrah's Lake Tahoe and Harveys Lake Tahoe to take your gathering to the next level.
Property Feature
For qualified and new guests we provide luxury transportation to Harrah's and Harveys Lake Tahoe.
Pool
Make a splash in our domed pool and shaded cabanas. The Hot Tub is currently closed
Spa
Harveys Lake Tahoe offers modern, fully equipped fitness facilities for both men and women.
Nightlife
Purple Zebra Daiquiri Bar
Trying every daiquiri flavor here would leave you in a hallucinogenic state, perhaps dreaming of purple zebras, much like the inspiration behind this bar of frozen libations. This indoor/outdoor daiquiri bar offers multiple flavors to mix and match for a number of combinations. Or keep it classy with a non-alcoholic creation. Tantalizing appetizers available through Labor Day. Located on the Casino Floor.
Nightlife
Heavenly Bar
Friends, fun and your favorite cocktails and beers.Harveys Casino Floor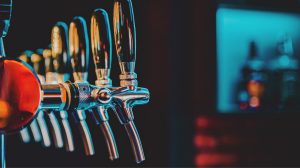 Nightlife
The Players Bar
Sip cocktails and play video poker all in a smoke-free zone.Harveys Casino Floor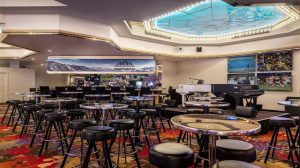 Nightlife
Mountain Bar
Enjoy cocktails, video poker, and dueling pianos surrounded by exciting casino action.Harveys Casino Floor
Shopping
Introducing the new power couple Livia and Augustus, the signature Caesars women's and men's fragrances.