Indoor Pool & Hot Tub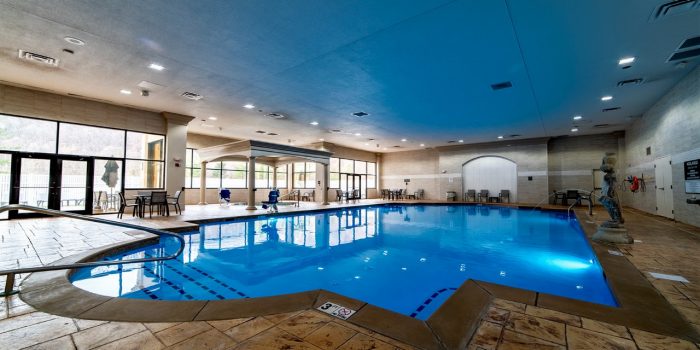 Book A Room
Facts
Type of Activity
Pool
Hours
Daily8am-12am
Daily Adults-Only Time8pm - 12am
3/4/18 | Mother Nature has decided to take a dip in our pool. It is currently unavailable. It will be reopened as soon as possible.
It's the perfect refreshing break from the authentic action on the Horseshoe Southern Indiana casino floor, and it's open year round from 8am to midnight. Adults will have sole access to the indoor pool and hot tub from 8:00pm - 12:00 am.
When you need a break from the world-class gaming, stop by our heated indoor pool and hot tub where you can kick back and relax with the high rollers.