Elite Bonus Game Experiences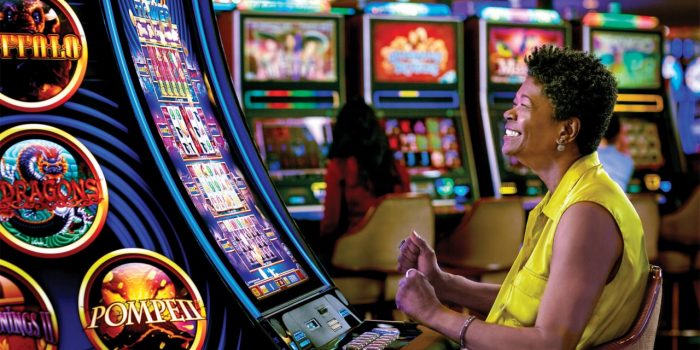 Book A Room
The LINQ Hotel + Experience is upgrading your gaming experience with the latest and greatest technology. Daily bonus games* are exclusively available at the LINQ Hotel + Experience for Caesars Rewards guests who play slots. How do I participate?
Each game runs for four to five hours at a time
Guests can play once an hour
Spin to Win - Sundays, Wednesdays and Fridays
Watch the progress bar for you chance to Spin the Wheel and win Reward Credits. You are eligible to "spin the wheel" one time per qualification, and the game will auto-launch as soon as you qualify. Once the prize is revealed, all winnings will be added to your account.
Movie Trivia - Mondays and Saturdays
Can you beat our trivia masters? Answer a series of five questions about the movies and you'll be richly rewarded. Answer enough questions and winnings will be added to your account.
Clue - Tuesdays
You'll need to "solve the mystery" by picking three suspects, three rooms and three weapons. Once you've completed your choices, the Clue rewards slot machine will appear with a reel for suspects, rooms and weapons. If a reel stops on one of the choices, you'll earn a match. Your reward will be determined by how many matches you make. Once prize is revealed, the winnings will be added to your account.
Prospectors Plunge - Thursdays
In this tournament game, you'll receive five spins. Each spin earns you points and these points will determine your rank and prize. Each tournament runs for one hour, and you'll receive your winnings once the tournament is complete.
*Game schedule subject to change. Visit the Caesars Rewards® desk for more information.