Spa at The LINQ - Las Vegas Spa & Fitness Center - Temporarily Closed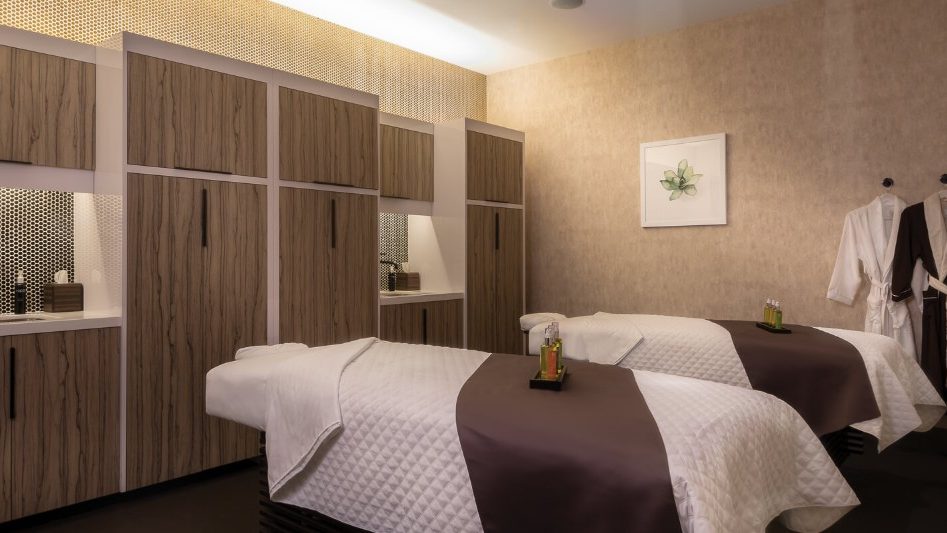 Book A Room
Facts
Type of Activity
Spa & Fitness
Hours
Spa Hours:Daily 7 AM - 7 PM
Fitness Center:24 Hours
Contact Number
702-794-3242
Additional Info
Located on the 6th floor of main guest elevators between Purple Zebra and Club Tattoo.
The Spa and fitness facility are for patrons 18 years of age and over. An 18 percent gratuity is automatically added to all spa packages.
For the well-being of our team members and guests, Spa at the LINQ is temporarily closed.
Unique Amenities
Take music, for instance. While spas play the same calm, soothing sounds, here you can relax to jazz. Or even better - play your own music by connecting your player to the treatment room's speakers. (Sade and Sam Smith, please!)
And aromatherapy just makes every spa treatment better. This spa includes this element to your service at no extra charge. You get to pick the scent. If you're traveling with your soul mate, mom or best friend, the couples' room offers By My Side Packages.
One of the most unique amenities is this Las Vegas spa's Himalayan salt therapy cave. Natural salt caves have been used for centuries to help with congestion, asthma and other sinus conditions. This 45-minute session is open to those who book a treatment ($50 and up) and must be booked in advance.
This 50 minute personal training session provides customized workouts based on your fitness level and desired goals.
This package includes a personal training session and a stretching session.
3 Personal Training Sessions
Includes a personal training session, salt cave therapy session, and 50 minute Deep Tissue Massage
This 25 minute stretch session can help you work out the kinks from a late night out, traveling, and post workout recovery.
Spa at The LINQ offers seasonal specials curated to fit with the time of year. Check out the current specials and call 702-794-3242 to book today!
Lounge
The spa includes separate men's and women's lounges. Both lounges have whirlpools, as well as eucalyptus steam rooms with cold, refreshing cucumber towels.Other neat perks include a coffee and tea bar, fresh fruit/snacks, and zero gravity lounge chairs. If you just want to rest and wind down from a wild weekend, spa day passes range from $25-$45 (or included with any spa treatments $50 or more).
The salon features a more upbeat energy with services like spray tanning, airbrush makeup, as well as beard trims. Take a piece of the spa with you - free trade accessories and organic goodies are available for sale.
Fitness Fun
Spa therapy is great, but sometimes you're just in the mood to break a sweat. If you're a hotel guest, your resort fee includes complimentary access to the 24 hour, 1,620-square-foot fitness facility. The center includes free weights, cardio machines, stability balls and stretch bands.
Or how about taking the gym to you? For a private workout session, in-room fitness carts will be available at no extra charge. These include yoga mats, stability balls, fitness discs and foam rollers.
All guests will have access to the Fitness Center after-hours via their room key.
Pamper yourself at Caesars Entertainment's luxurious spas and salons in Las Vegas. Relax and unwind with massages and body treatments or get ready for a big night out with professional hair and makeup.
Why You'll Love It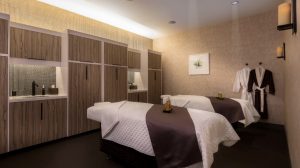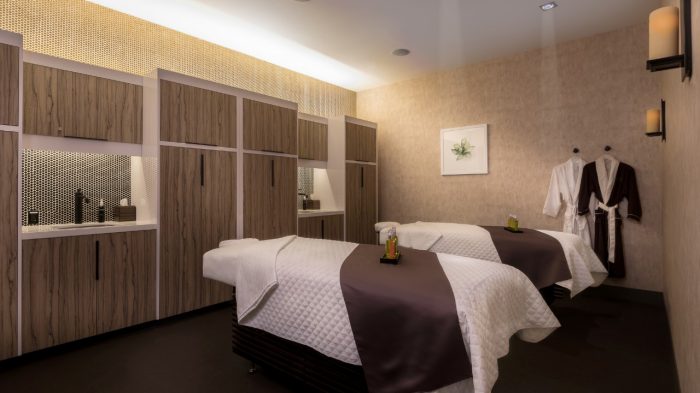 Linq spa retail store
State of the art fitness center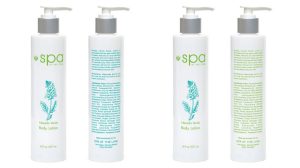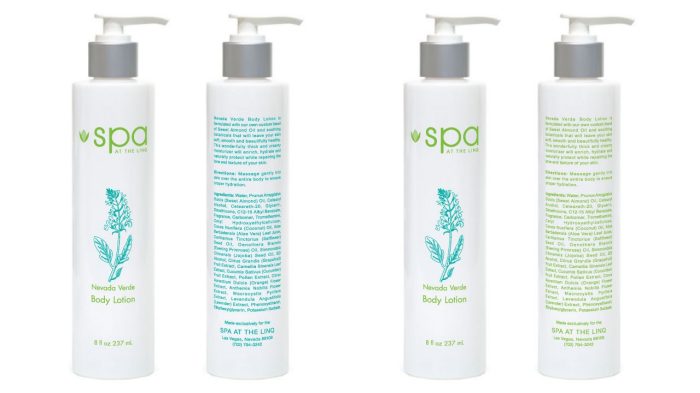 Unique Himalayan salt therapy cave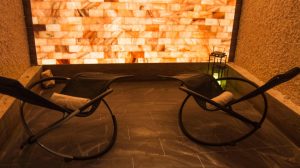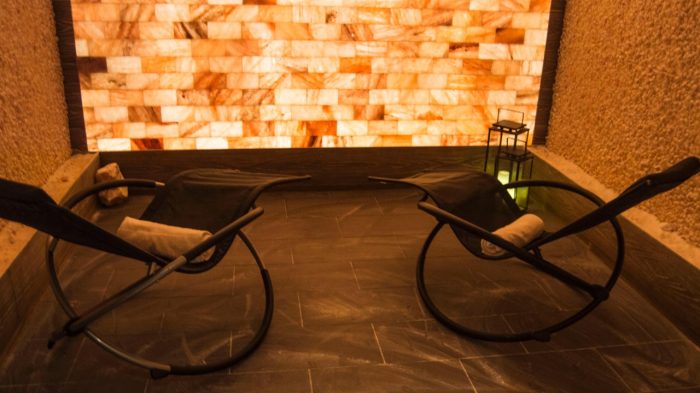 Enjoy a couples massage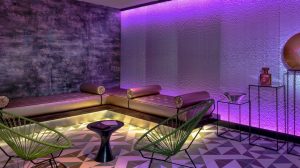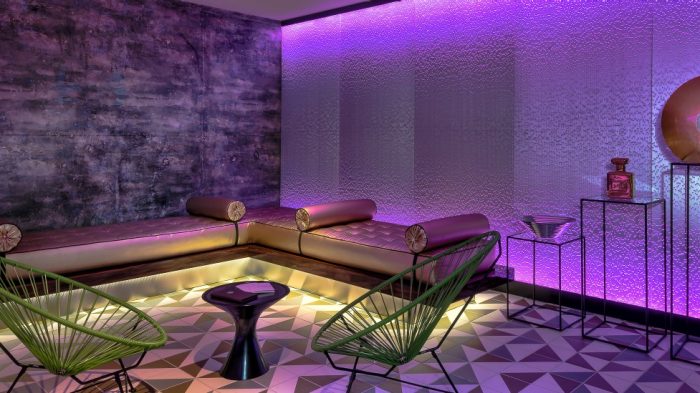 Guest lounge
The salon features a variety of different treatments
Start of dialog window.
Why You'll Love It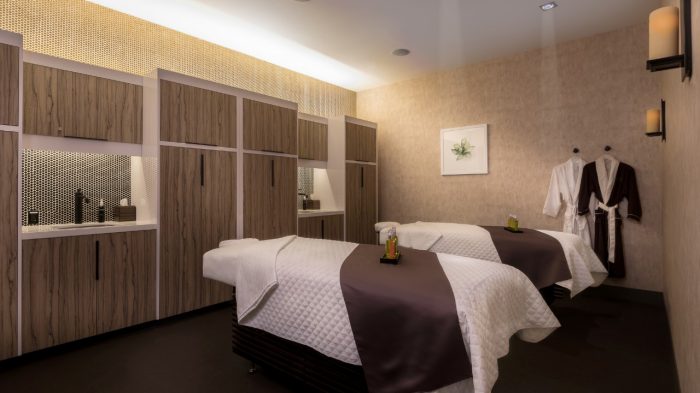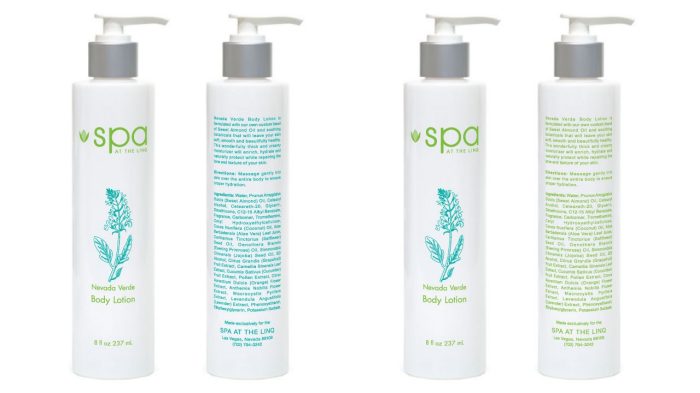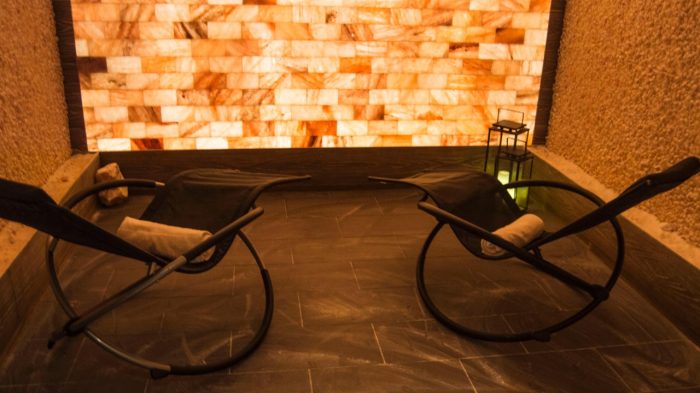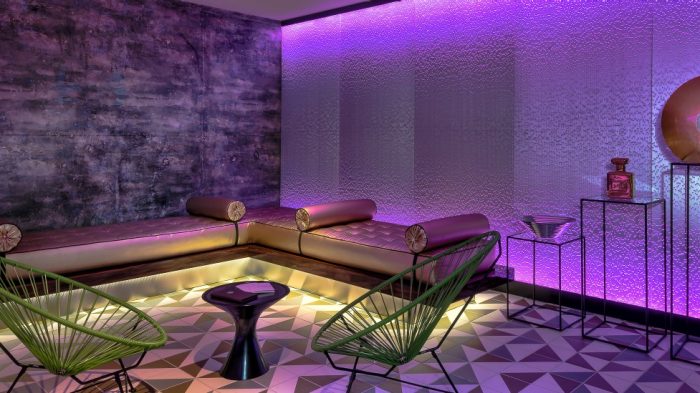 End of dialog window.