3535 Las Vegas Cocktail Bar - Temporarily Closed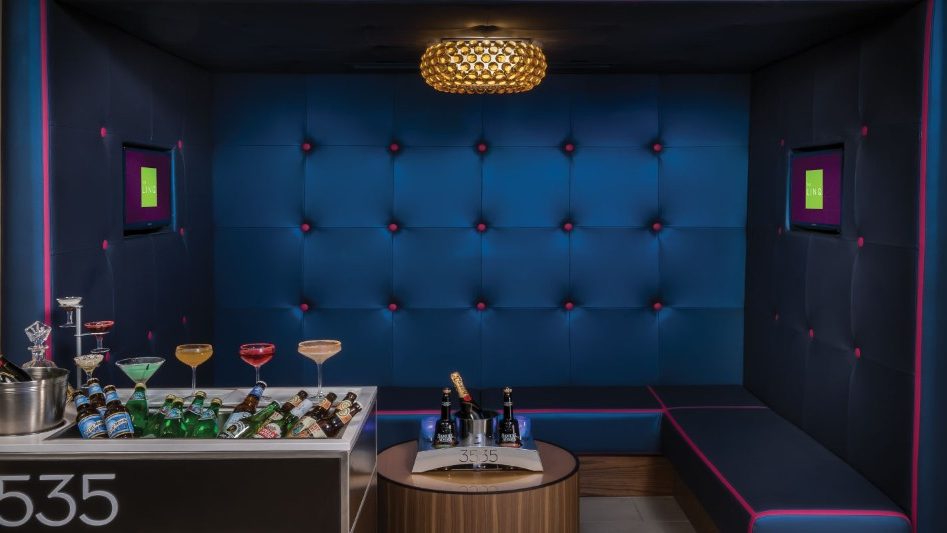 Book A Room
Facts
Type of Activity
Nightlife
Attire
Casual
Hours
Daily 10 AM - 4 AM
Additional Info
Bar & Lounge Area
10 AM - 4 AM
Gaming Area
Noon - 4 AM
For the well-being of our team members and guests, 3535 is temporarily closed.
Unique Cocktail Creations
Bringing a sense of discovery and experimentation to the bar, 3535 offers exclusive custom-infused spirits, VIP bottle service and an energetic ambience to provide an experience you can't get anywhere else.
Why You'll Love It
Oreo Mint Martini
Manhattan
Wat-A-Pear
Chocolate Chai Peanut Butter Martini
Ruby Rose
Espresso Bourbon
Start of dialog window.
Why You'll Love It
End of dialog window.