Nobu Restaurant at Nobu Hotel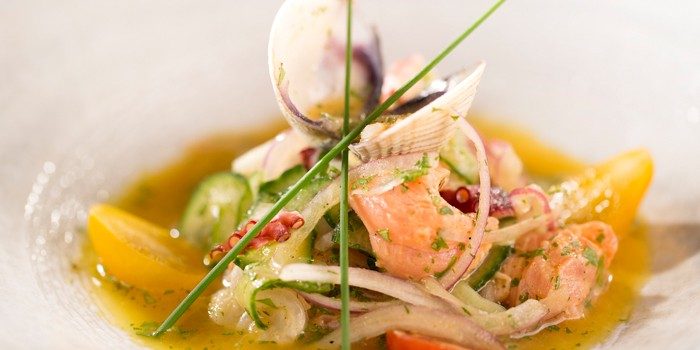 Reserve a Table
Facts
Cuisine
Japanese
Price Level
$$$$
Attire
Business Casual
Contact
1-702-785-6628
Hours
Sunday - Tuesday5 PM - 10 PM
Friday - Saturday5pm - 1am
The highly acclaimed Nobu brand brings the world's largest Nobu Restaurant space to Caesars Palace Las Vegas in the heart of Nobu Hotel. The 11,200-square-foot dining area and adjacent lounge features a sushi bar, private dining area and circular central bar. It's also the only U.S. Nobu offering teppan tables.
With a menu that pleases the most sophisticated of palates, feast on imported Asian and Japanese fish, imported seafood, sushi rolls and exotic delicacies. Don't forget to ask your server about vegetarian, vegan and gluten free menu items.
There are always delicious surprises in store when perusing the Nobu menu. Indulge in everything from its exclusive truffle tasting experience menu to its imported A5 Japanese Wagyu Banquet prepared on Teppanyaki tables. The most popular dish is the signature black cod with sweet miso in a bite size piece over garlic chips and ginger in a butter lettuce cup.
Socialize and be seen in the stylish Nobu Lounge, great for cocktails, dates and large parties. The exclusive lounge menu features appetizing items not available at other Nobu locations, and available only after the main dining room closes. In the mood for sake? Nobu stocks three rare sakes from Japan's Hokusetsu brewery on Sado Island, one of which is made by hand and goes through a slow drip process.
WHAT TO EAT AT THIS JAPANESE RESTAURANT:
Yellowtail Sashimi with Jalapeño
Sashimi Salad
Japanese snapper with dry miso
Rock shrimp tempura with creamy spicy sauce
Vanilla Miso Tart
NOBU TIPS
Nobu Restaurant Certificate of Excellence Award!
Vegan, vegetarian and gluten free options available
Japanese craft beer and whiskey selection
Chef prepares off-menu items nightly
Waiters can provide custom tailored menus upon request
Deliciously refreshing specialty cocktails
Sushi bar reserved for walk in guests
Chef's Corner
Born in Japan, Chef Nobu cultivated his unique style of fusion artistry with influences from his travels to Peru, Argentina, Alaska and California. In 1987, Chef Nobu opened his first U.S. restaurant, Matsuhisa, in Beverly Hills, which quickly became one of the most popular restaurants due to a dedication to the highest quality and finest ingredients from around the world. In 1994, Chef Nobu partnered with Robert De Niro and Meir Teper to open Nobu Tribeca in New York City. Chef Nobu's commitment to his craft earns accolades from the most competitive culinary markets in the world, including Nobu Tribeca being named "The Best New Restaurant" by The James Beard Foundation in 1995.
Teppanyaki Experience
Chef Nobu wants his guests to experience the highest quality of products, prepped right before their eyes, and now the "Nobu Experience" has been brought to the Teppanyaki Table. Similar to the renowned experience of the Nobu Sushi Bar, the Teppanyaki experience follows the Edomae of eating sushi, one piece at a time. With the crafted Teppanyaki tasting menu, guests will enjoy every delicious course cooked right in front of them. Each bite is served with Nobu's recommended signature sauces. Every item is exclusive to the Teppan tables and not served with any other Nobu dining experience. Book your exclusive experience now.
Reserve Now or call (702) 785-6674.
Why You'll Love It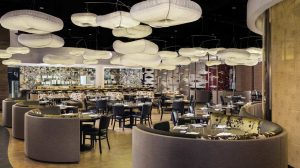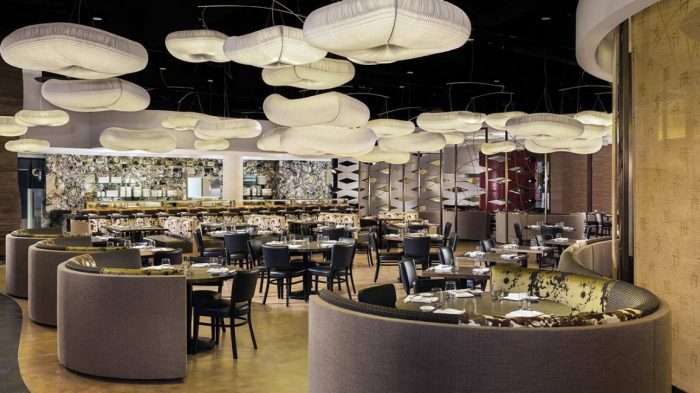 Experience Nobu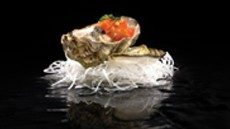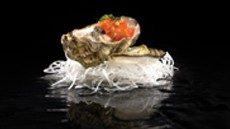 Fresh oysters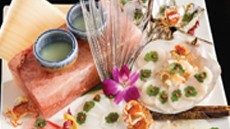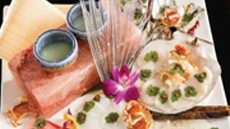 Mixed Tiradito Platter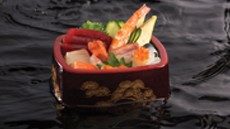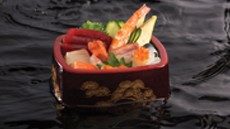 Chirashi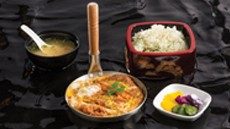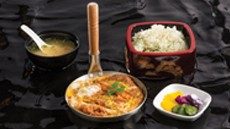 Pork Katsudan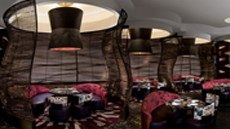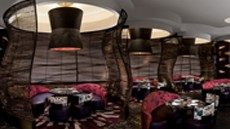 Nobu at Caesars Palace
Start of dialog window.
Why You'll Love It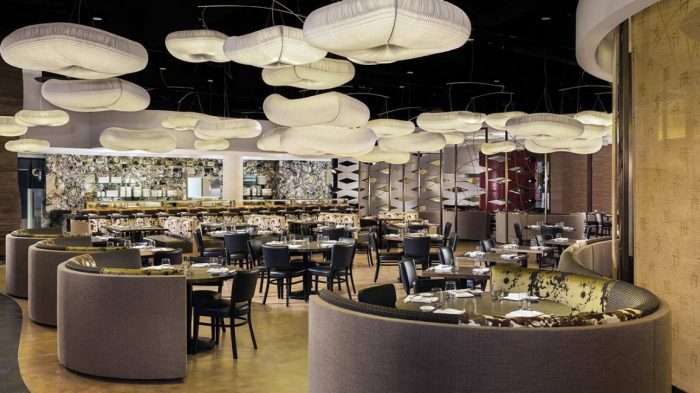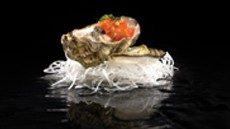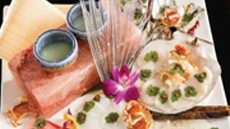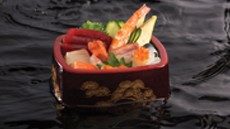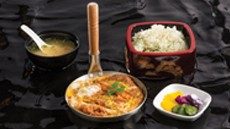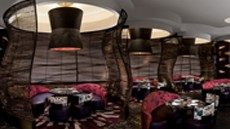 End of dialog window.
Reviews
Diners "dream" of the dinners at Nobu Matsuhisa's Japanese "hot spot," proffering "melt-in-your-mouth" sushi and "mind-blowing" cooked dishes like the "star"-quality miso black cod, plus omakase options; a "helpful" staff distributes everything in a "cool," "hopping" space ripe for "celeb sightings" – "how could you not love it?