Eiffel Tower Viewing Deck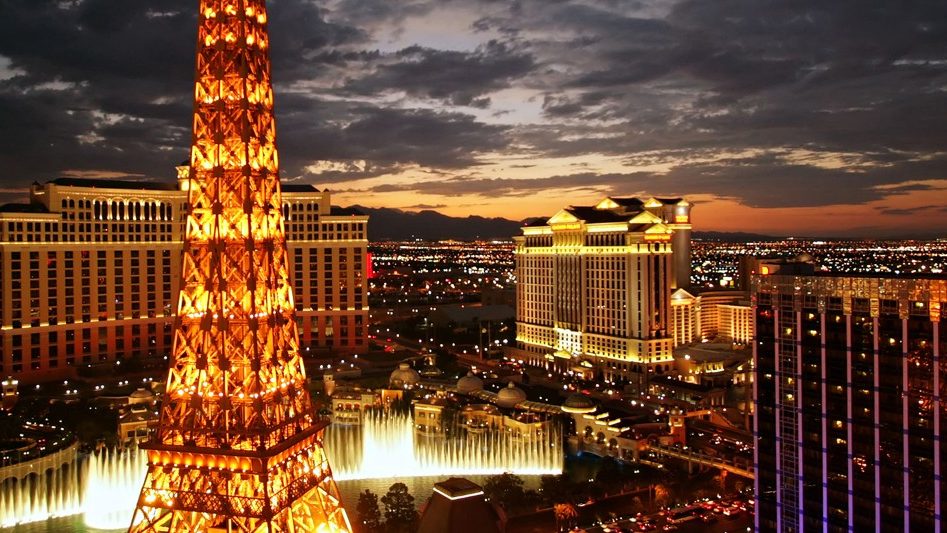 Book A Room
Facts
Type of Activity
Local Attractions
Hours
Daytime Hours10 AM – 6 PM
Nighttime Hours6 PM – 1 AM
Contact Number
(888) 727-4758
NEW Eiffel Tower Light Show
Nightly on the Hour & Half Hour
Inspired by the Eiffel Tower's illuminations in France, the enhanced lighting at the Paris Las Vegas attraction will offer a free, recurring light show every 30 minutes on the hour and half hour from sunset to midnight. The show features synchronized and choreographed twinkling and colored lights for visitors to enjoy nightly on The Strip. With approximately 300 color washing light fixtures and more than 800 white strobe lights on the tower's exterior, the new Eiffel Tower Light Show will change the Las Vegas skyline forever.
SPECIAL EVENTS & GROUPS
Celebrate your special occasion or enjoy a night out with friends on the Eiffel Tower Viewing Deck. Customizable packages and experiences are available, including birthday parties, family reunions, weddings and so much more. Special offers are also available for groups of ten or more. For information, contact our Citywide Attractions Group Sales Team at (702) 322-0537 or by emailing CitywideAttractions@caesars.com.
Expert Tips
Exhilarating, adrenaline-charged glass elevator ride up 460 feet
Breathtaking 360-degree city views
Optimal photo opportunities
Dreamy setting among the nighttime lights of the Strip
A quick lift up from Eiffel Tower Restaurant
Why You'll Love It
The most romantic spot in Las Vegas
Commemorative gifts for your trip into the sky
A breathtaking view of the Las Vegas Strip
Amazing shopping
460' Observation Deck
Start of dialog window.
Why You'll Love It
End of dialog window.
"The most impressive touch is a 50-story, half-scale replica of the Eiffel Tower, three legs of which jut through the roof of the casino and rest on Monet-style floral carpet."
"Paris Las Vegas' half-size recreation of the Eiffel Tower, the Eiffel Tower Experience, is open all day but far more popular (and romantic) at night. The 460-foot-high viewing area 50 stories up offers a fantastic panorama of the city and surrounding valley, including the distant mountains."
"Replicas of The Arc de Triomphe, the Paris Opera House, the Hôtel de Ville, and the Louvre, along with an Around the World in Eighty Days balloon marquee are magnifique!"