Eiffel Tower Viewing Deck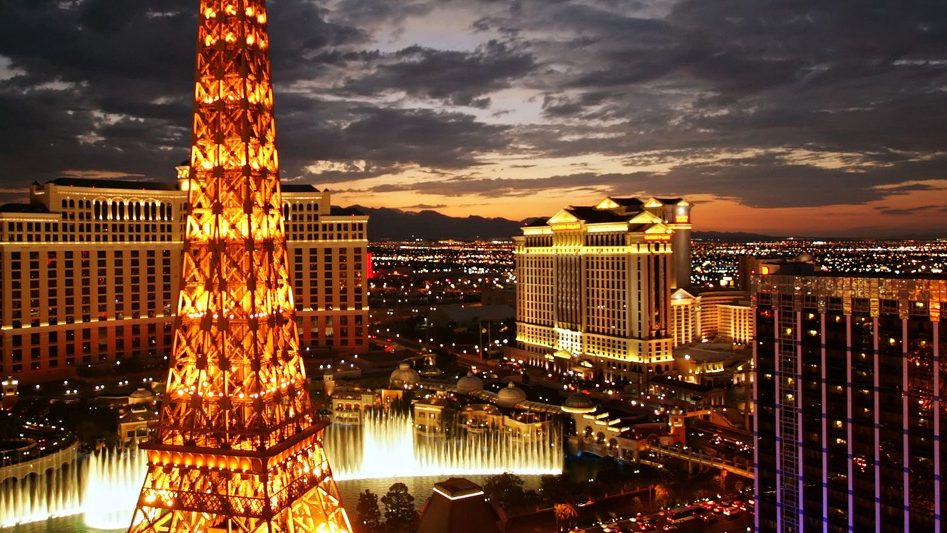 Book A Room
Facts
Type of Activity
Local Attractions
Hours
Daytime Hours10:00am – 7:00pm
Nighttime Hours7:00pm – 1:00am
Contact Number
(888) 727-4758
Exclusive Offer:
Book the Eiffel Tower Viewing Deck Experience on Ticketmaster. Enter promo code ETPART to get the lowest available online rate. Promo code is not available for Express Pass tickets.
Eiffel Tower Viewing Deck
Rise above the frenzy of the Strip at one of Las Vegas' premier attractions with amazing views. Eiffel Tower tickets are available for purchase at the Box Office located across from the Total Rewards center next to the main Las Vegas Blvd entrance to Paris. An icon of the city skyline, the high-altitude attraction is located 46 stories up and is a half scale replica of the world-famous Paris, France landmark. The observation deck features 360 degree city views and knowledgeable Ambassadors point out Las Vegas landmarks.
A popular spot for weddings, the Eiffel Tower Viewing Deck is especially romantic at night. The views of the bright, colorful lights and the lit water show are unmatched. Double the romance with dinner a few stories down at the 11th floor Eiffel Tower Restaurant.
Stop by the Total Snapshot kiosk to purchase a commemorative photo of your "France in Vegas" experience in the sky. It's a perfect keepsake for an unforgettable moment.
Group Sales
For information, contact our Citywide Attractions Group Sales Team at (702) 322-0537 or by emailing CitywideAttractions@caesars.com.
Expert Tips
Exhilarating, adrenaline-charged glass elevator ride up 460 feet
Breathtaking 360-degree city views
Optimal photo opportunities
Dreamy setting among the nighttime lights of the Strip
A quick lift up from Eiffel Tower Restaurant
Why You'll Love It
The most romantic spot in Las Vegas
Commemorative gifts for your trip into the sky
A breathtaking view of the Las Vegas Strip
Amazing shopping
460' Observation Deck
Start of dialog window.
Why You'll Love It
End of dialog window.
"The most impressive touch is a 50-story, half-scale replica of the Eiffel Tower, three legs of which jut through the roof of the casino and rest on Monet-style floral carpet."
"Paris Las Vegas' half-size recreation of the Eiffel Tower, the Eiffel Tower Experience, is open all day but far more popular (and romantic) at night. The 460-foot-high viewing area 50 stories up offers a fantastic panorama of the city and surrounding valley, including the distant mountains."
"Replicas of The Arc de Triomphe, the Paris Opera House, the Hôtel de Ville, and the Louvre, along with an Around the World in Eighty Days balloon marquee are magnifique!"