Las Vegas Racebook & Sportsbook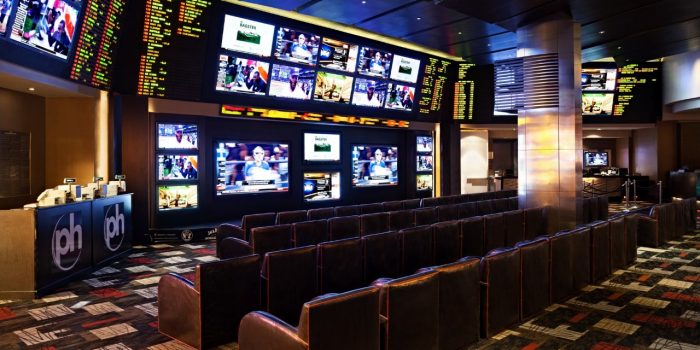 Book A Room
Visit The sportsbook at Planet Hollywood casino to place your bets on your favorite team, athlete or horse. The sports book is a hip, high-tech hangout within the Las Vegas casino, boasting 55 plasma TVs and a VIP race area.
Operating Hours
Mon-Wed 8 a.m. – 8:30 p.m.
Thurs. 8 a.m. – 9 p.m.
Friday 8 a.m. – 10 p.m.
Saturday 7:30 a.m. – 10 p.m.
Sunday 7:30 a.m. – 9 p.m.
RACE BOOK
If you're a Las Vegas race book bettor, there's no better place to stay and play than here. Races are displayed daily on our two jumbo screens with sound directly from the track.
SPORTS BOOK
Want to wager on your favorite team to win the championship? Check out our extensive, vast array of future Las Vegas sports book wagering, which includes pro and college football, pro and college basketball, baseball, hockey, auto racingand much more.