Café Hollywood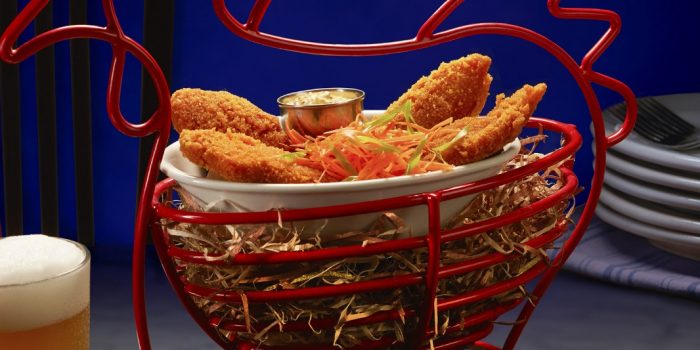 Book A Room
Facts
Cuisine
American
Price Level
$$
Attire
Casual
Contact
(702) 732-1222
Hours
Monday - Wednesday11 AM - 9 PM
Thursday11 AM - 12 AM
Friday - Saturday7 AM - 12 AM
Sunday7 AM - 7 PM
Cafe Hollywood is located on the casino floor of Planet Hollywood Resort & Casino, is a celebration all things Hollywood. The restaurant features a fun, hip atmosphere, combining retro and modern designs with an incredible menu, chic wine bar and The Counter filled with fresh pastries, coffee, gelato and the hub for all take-out. Guests are entertained with a multimedia celebration of iconic Planet Hollywood moments featuring highlights of its storied 25-year history including legendary grand opening celebrations. High-energy video and photography montages of the company's most exciting events and gatherings are broadcast on Café Hollywood's 35 monitors, and a photo gallery of incredible entertainment moments decorates the walls in between the monitors.
Open 24 hours, the Café Hollywood menu appeals to all tastes. From all day breakfast to late night dinner, guests will find their favorites on the menu and will discover new additions and options. The sleek wine bar and lounge will offer over 40 different wine varietals, 24 of them by-the-glass as well as full bar and small plates. The wine bar and lounge is ideal pre or post theater for cocktails and light bites, happy hour with friends or anytime a great wine, craft beer or cocktail is called for. The center of the space is The Counter, offerings a full array of breakfast goodies and coffee drinks to gelato, decadent desserts and craft sodas.
Café Hollywood also features a private dining room, located off the main dining room. This space features bi-fold doors for complete privacy and the ability to accommodate up to 65 people for any special occasion.
BAR
Along with an expertly curated wine selection that includes 24 wines by the glass, cocktail menu and full bar, we offer delectable small bites and elevated bar fare and a high energy happy hour that will make you feel like you're getting the celebrity treatment.
THE COUNTER
All-day sweets served from the Counter where you will find an array of decadent treats. From classic hand-dipped malts to extravagant candy-coated Supernova Shakes to freshly baked pink box donuts to creamy gelato you will find a remedy for your sugar cravings.
PRIVATE DINING ROOM
Our Private Dining Room, nestled in the back of Café Hollywood, has a sophisticated luxury vibe and is the perfect private entertaining area fit for a power luncheon, presentation or celebration, all while being close to the action of Café Hollywood, hidden behind bi-fold privacy doors. The room will accommodate up to 65 people and is ideal for any occasion where you wish to impress.
$12.99
STEAK & EGGS
Monday – Thursday 12am - 6am
$24.00
12 OZ. PRIME RIB
Sunday - Thursday 4pm – 10pm
Why You'll Love It
Start of dialog window.
Why You'll Love It
End of dialog window.