Strip House Steakhouse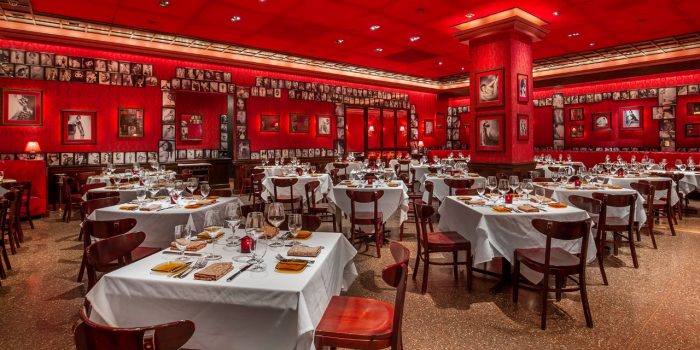 Reserve a Table
Facts
Cuisine
Steakhouse
Chef
Dustin Rixey
AVG Entree Price
$25 to $40
Price Level
$$$
Attire
Business Casual
Contact
(702) 737-5200
Hours
Daily5 PM - 10 PM
Located on Planet Hollywood's mezzanine level, the glamorous Strip House is a steakhouse fit for a movie star.
Its dishes and décor create a Las Vegas steakhouse like no other. Strip House features all red decor, mood lighting and vintage black and white photographs of captivating females from the 1900s.
WHAT TO EAT AT THIS LAS VEGAS STEAKHOUSE
The menu excites all the senses – all beef is charred to perfection. Strip House steak includes New York Strip, filet mignon and bone-in rib eye. Star side dishes include truffle-creamed spinach and goose fat potatoes and the famed 24-layer chocolate cake.
The comprehensive wine list includes everything from surprising reds to a section of organic and green vintages. If the sumptuous, all-around sultry vibe doesn't reel you in, we don't know what will.
EXPERT TIPS
Get ready for a glamorous night in a vintage Hollywood setting
Enjoy prime cuts of beef charred to perfection
Select seafood specials like crab cake, scallops, Maine lobster linguine and a raw oyster bar
Don't miss out on the extensive wine list
Experience dishes and décor unlike any other Las Vegas steakhouse
Why You'll Love It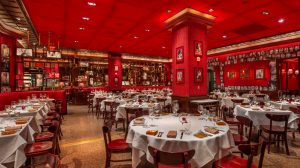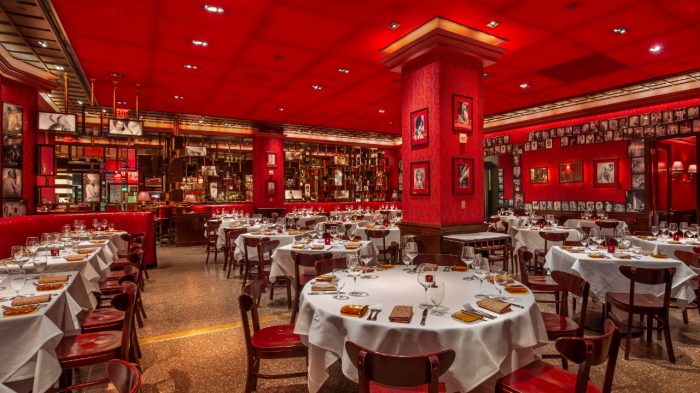 Dishes and décor unlike any Las Vegas steakhouse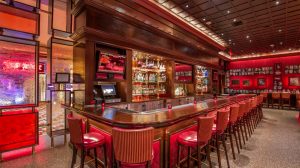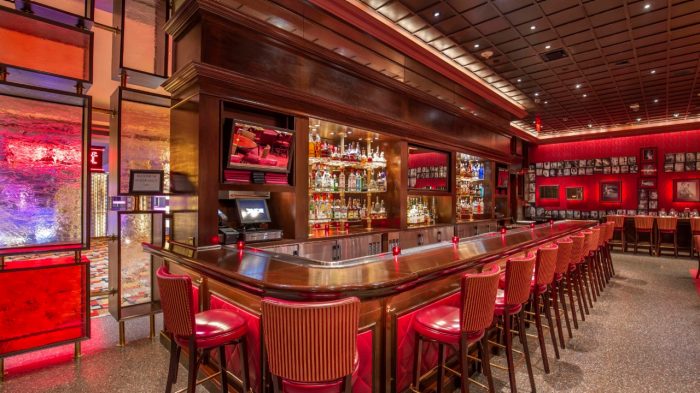 A comprehensive and interesting wine list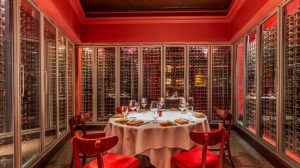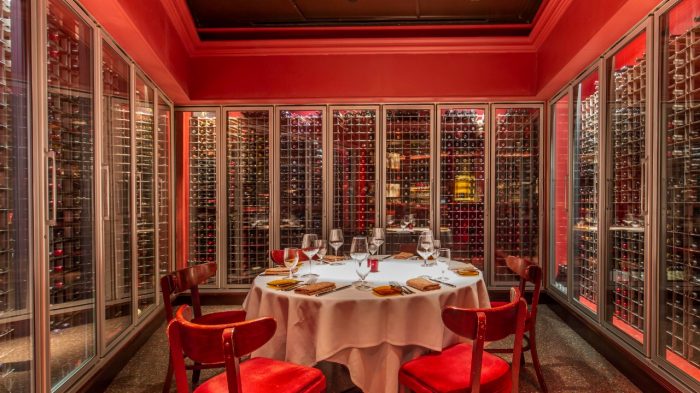 Reserve our table inside the beautiful Wine Room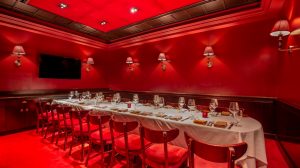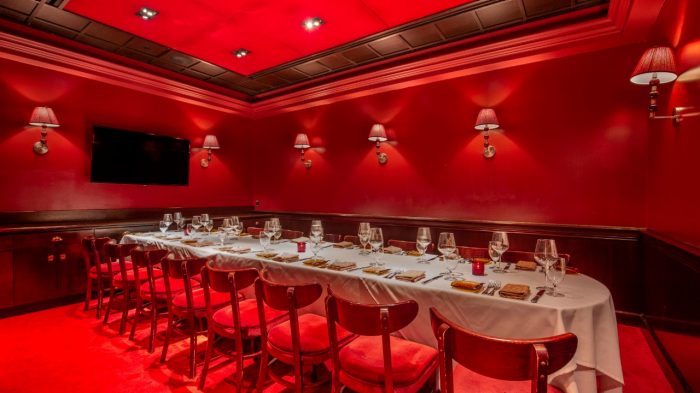 Private Dining rooms available special occasion & large parties
Start of dialog window.
Why You'll Love It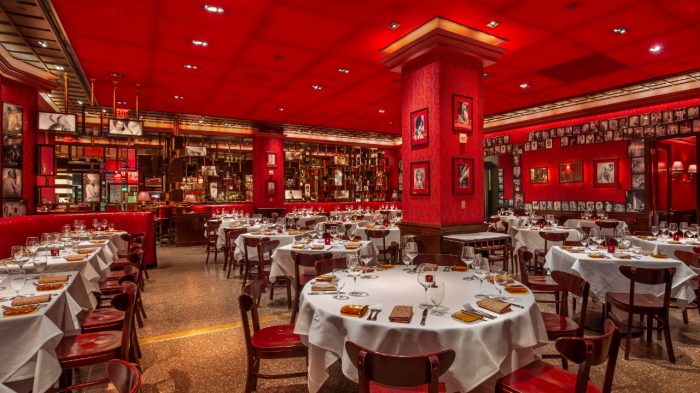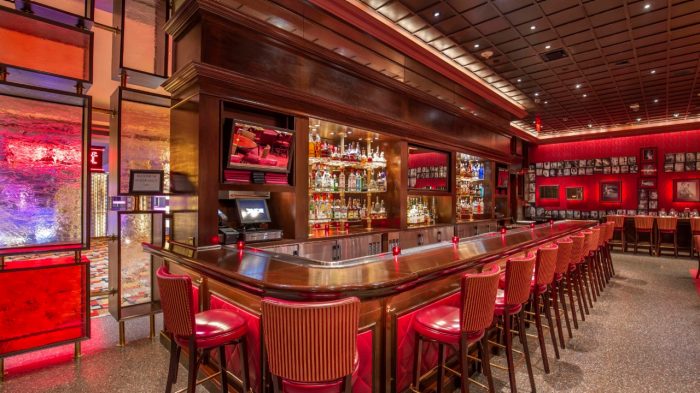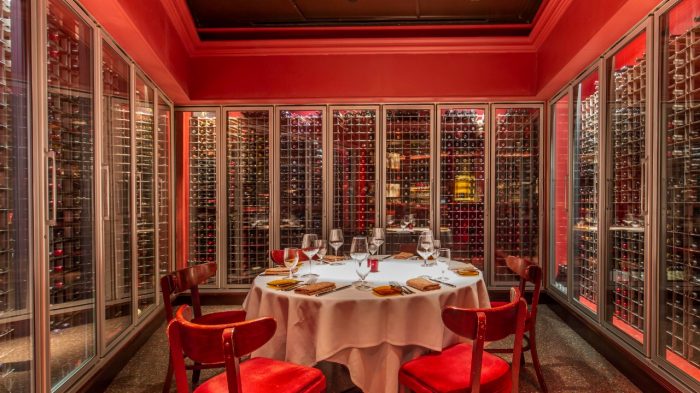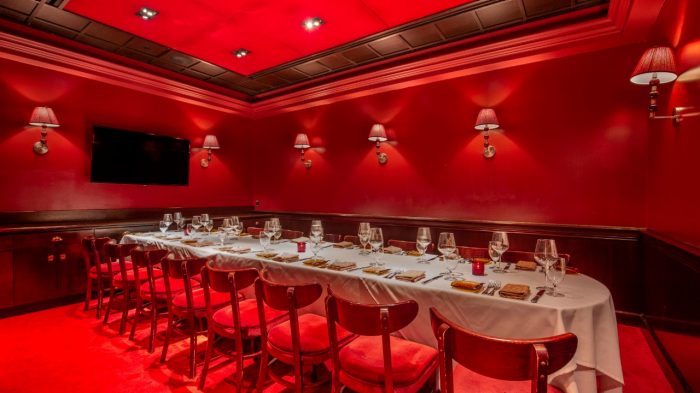 End of dialog window.
"This "sexy" Planet Hollywood steakhouse (imported from NYC) purveys "top-quality chops" with a side of "opulence" thanks to its crimson-hued, "bordello"-style interior."
"The steaks, including a 16 or 20-ounce New York Strip and a 10 or 14-ounce filet mignon, are grilled to perfection and simply melt in your mouth in a sensuous manner matching the décor of the restaurant. Those not in the mood for steak will find plenty of other main course choices, including sesame crusted yellow fin tuna, pan seared red snapper, classic chateaubriand, veal T-Bone, Colorado lamb rack or Maine lobster."
"When describing a fine steakhouse, sultry and sexy aren't typically the words that come to mind. But the Strip House at Planet Hollywood isn't like other fine steakhouses. Here the spicy atmosphere and scintillating menu combine to tantalize all the senses and provide satisfaction."