About Backstreet Boys: Larger Than Life
The best-selling boy band of all time, the Backstreet Boys, have announced final show dates of their record-breaking Las Vegas residency, "Backstreet Boys: Larger Than Life." AJ McLean, Brian Littrell, Howie Dorough, Kevin Richardson and Nick Carter will return to Zappos Theater at Planet Hollywood Resort & Casino for their final performances February 6 through April 27, 2019.
Since the residency's premiere in 2017, the pop juggernaut's sold-out shows have attracted fans from all over the world, hosting the biggest audience in the history of Las Vegas headlining residencies. The show has received rave reviews from fans and critics alike, with Billboard Magazine stating, "…Larger Than Life really is a show that no Backstreet fan should miss."
Promoted by Live Nation and Caesars Entertainment, "Backstreet Boys: Larger Than Life" is one of the fastest-selling shows in Las Vegas history and further cements Las Vegas as the entertainment capital of the world. The record breaking residency is sold out on a regular basis with over $23 million in ticket revenue and has been seen by over 185,000 guests. The wildly popular show has also drawn the attention of some of Hollywood's biggest names, such as Niall Horan, Hailee Steinfeld, Shania Twain, Reba McEntire, Lance Bass and Joey Fatone.
Backstreet Boys, Live Nation Las Vegas and Caesars Entertainment will continue to donate $1 of every ticket purchased to "Backstreet Boys: Larger Than Life" at Planet Hollywood Resort & Casino to the Boys & Girls Clubs of Southern Nevada (BGCSNV).
AJ McLean, Brian Littrell, Howie Dorough, Kevin Richardson and Nick Carter take the stage with a one-of-a-kind production made exclusively for Vegas. Created and directed by one of the industry's most well-respected creative directors, Raj Kapoor, the show features state-of-the-art lighting, visually stunning automation and jaw-dropping choreography by some of LA's top choreographers. With cutting-edge special FX and elaborate video technology, the audience experiences BSB as never before.

Tickets and VIP Packages on sale NOW at Ticketmaster.com/backstreetboys.
For Meet & Greets and more information on the show, visit backstreetboys.com.
Orders of 10 or more can contact the group sales department at (866) 574-3851 or send an email.
ABOUT THE BACKSTREET BOYS
For 25 years, the Backstreet Boys, one of the most successful groups in music history, has continually delivered the finest pop music one has to offer, making them one of pop's most influential performers. With countless #1s, record-setting tours, numerous awards and worldwide sales in excess of 130 million, BSB has been recognized as the best-selling boy band in history.
In June 2017, Backstreet Boys' earned their first #1 Country Radio single with their collaboration with Florida Georgia Line "God, Your Mama, And Me." BSB are currently working on their next studio album. For more information, visit www.backstreetboys.com.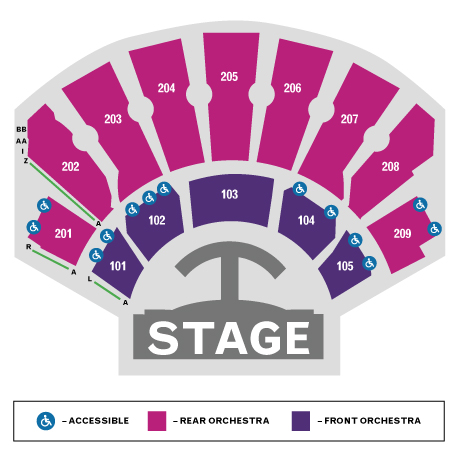 EXPERT TIPS
Groove in a club-like atmosphere
Spring for the bottle service experience – great for bachelorette parties
Get up close and personal with the band. Meet & Greets available at backstreetboys.com
REVIEWS
"Larger Than Life really is a show that no Backstreet fan should miss." – Billboard Magazine
"Come for the music, but stay for a grin-inducing sense of unity." – USA Today
"…the hottest ticket in a city built on entertainment." – Entertainment Weekly
"Fantastic as You Could Hope for" – LA Weekly
"Should you go see the Backstreet Boys in concert? The answer is yes. Definitely yes." – Just Jared
CURRENT PERFORMANCE SCHEDULE