Extra Lounge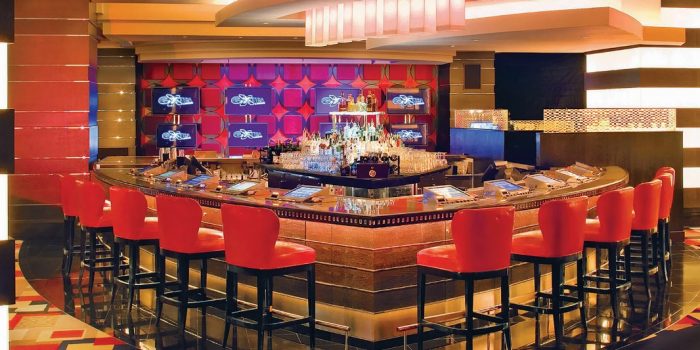 Book A Room
Facts
Type of Activity
Nightlife
Attire
Casual
Cover Price
None
Hours
Daily24 Hours
Contact Number
702-785-5555
Additional Info
For groups of 12 or more, please call (866) 733-5827
About This Lounge
Extra, extra!
Located inside Planet Hollywood Las Vegas, EXTRA Lounge buzzes with excitement and much more. The open-air Vegas lounge is also a hotspot where EXTRA correspondents mix, mingle and interview celebrities. Make sure to be on the lookout.
While you're here, grab a drink, people-watch and jam to today's Top 40 hits. The energy at this Las Vegas bar keeps you in the party mood all night long. EXTRA Lounge is also in a prime location, right next to the world famous Gordon Ramsay Burger.
Big party? If you're rolling with your entourage, call (866) 733-5827 or (702) 731-7778. You can also e-mail EXTRA Lounge.
March 19 - 21 | Viewing Party
Get courtside this March and catch all the basketball action at this popular bar & lounge for the ultimate Hoops party. This venue features a wall of multiple screens so that you don't miss a single lay-up. College Ball fans can enjoy all-day specials on exclusive brews, cocktails and shots – this is one event you won't want to miss! Seats sell-out fast, secure your spot today.