The Scene Pool Deck – Home of the Flowrider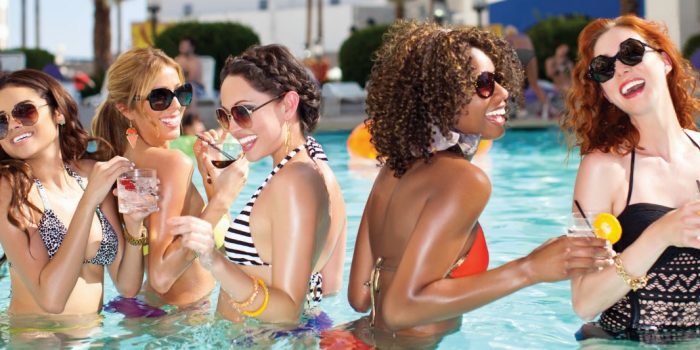 Book A Room
Facts
Type of Activity
Pool
Hours
Daily 10 a.m. - 6 p.m.
Contact Number
(702) 785-9106
Additional Info
Top DJs, 2 separate pool decks, 31 cabanas with poolside bottle service, daybeds, two pool bars and a pool café.
The Scene Pool Deck - 6th Floor
June 23
$5,000 in Cash Prizes & Give-a-ways Starts at 10a. Awards ceremony at 7p
St. Archer IPA Bucket Special 5 for $25 All Day
#BeSceneAtPH
AT THE SCENE POOL DECK
Come soak in the rays and party on the rooftop with Mountain Dew Ice at our Saturday pool event series.
FREE ENTRY
Exclusive DJs, Celebrity Emcees & Talent
Mountain Dew Ice signature drink specials
#BeSceneAtPH
AT THE SCENE POOL DECK
Let the tropical vibe soothe your soul at Reggae Sundays on the Scene Pool Deck at Planet Hollywood.
FREE ENTRY and Drink Specials
Every Sunday from 1p - 6p.
LIVE Reggae & Caribbean Bands & DJs
#BeSceneAtPH
Be Scene at PH
Rooftop pools and Las Vegas Strip views - what more could you really ask for? Planet Hollywood features the ultimate Las Vegas poolside social retreat. Located on the resort's rooftop, The Scene Pool Deck offers two separate pool decks, two pool bars, live DJs, 31 cabanas and daybeds.
This Las Vegas summer party can get crazy-wild; be prepared for action-packed fun in the sun. Complete your pool day with summer-themed drinks like the refreshing piña colada.
Experience the FLOWRIDER
The Planet Hollywood Pools have changed the Las Vegas summer scene with the addition of the Strip's first ever FlowRider Wave-in-a-Box Double. This addition will have professional wave riders and novices alike hanging ten and testing their talents in a safe yet exhilarating environment.
Beyond what most waterparks typically offer, the FlowRider Wave-in-a-Box Double sharpens a variety of board-sport skills –surfing, snowboarding, wakeboarding, skimboarding and skateboarding. In notime, riders go from bodyboards to standing up on flowboards to doing kickflips, aerials and other tricks. With FlowRider's waveform technology, riders should have no fear of wiping out as the surface is designed to absorb the energy of impacts.
The FlowRider is open from 10 am - 6 pm. Guests must be at least 42" inches to Boogie Board and 48" to Surf The Strip. The cost of the attraction is $25 per person per 30 min session. The last reservation will be taken until 5:20pm and scheduling is based upon availability. FlowRider is located at the south end of the pool deck, with its very own, conveniently located FlowBar.
EXPERT TIPS
Experience the FlowRider
Rooftop setting include views of the Vegas Strip
Great for people-watching
Live DJ-spun music
Two pool bars
Why You'll Love It
Home to the Las Vegas Strip's first-ever & only free-standing wave, the FlowRider.
Two separate pool decks with Vegas's top DJs
The ultimate pool side retreat
One of the hottest pools in Las Vegas
Bikini contest winner poses with Coco Austin
Start of dialog window.
Why You'll Love It
End of dialog window.
Reviews
Two pools and spas overlooking The Strip are not only glamorous, but with bars nearby and a crowd of tan bodies, they're a legitimate spectacle. Hours subject to seasonal and weather variation.