WOW - The Vegas Spectacular
Buy Tickets
Facts
Type of Event
Variety
Price
Starting from $49 (plus tax and fees)
Times
5:00 PM, 7:00 PM, 9:00 PM
Days
Sunday, Monday, Tuesday, Wednesday, Thursday, Friday, Saturday
Contact
855-234-7469
Venue
Rio Showroom
This Event is Child Friendly
Additional Info
Must be 4 years of age or older to attend show.
GROUPSOrders of 10 or more tickets please call (866) 574-3851 or email our team.
Buy Tickets
Prepare to be transported into a world of water, wonder and fantasy. Experience the internationally-acclaimed production, seen by more than 2.5 million people, that transforms the ordinary into the extraordinary. More than 30 artists fly, flip, fold, dance and defy the imagination in a 180 degree theatrical setting that engages the audience from beginning to end with 3D multi-media projections, water walls, and holograms. Add breathtaking acrobatics, dazzling choreography, thrilling theatrical lighting, magnificent music and even finalists from America's Got Talent, and you are sure to be wowed!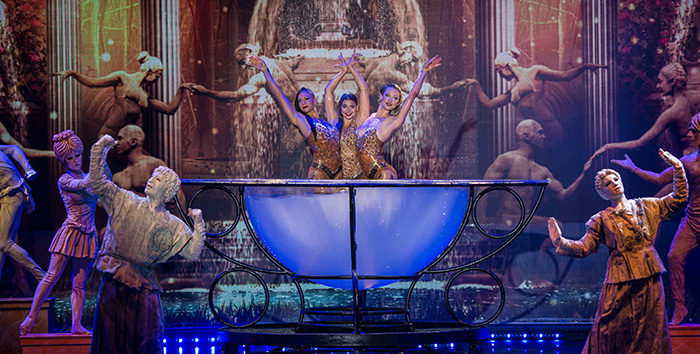 Get a Premium ticket with dinner at Guy Fieri's Burro Burracho or All American for only $99.38. Savings up to $50!